American Classics
American architecture is as diverse as its landscape, and in less than 250 years, our culture has produced a wealth of design styles. Wood-Mode American spaces draw their inspiration from across the country and across history. Share your favorites with your designer to create your own all-American Wood-Mode space.
Filter
Inspiration Room
Kitchen
Baths
Closets & Wardrobes
Office & Hobbies
Everything Else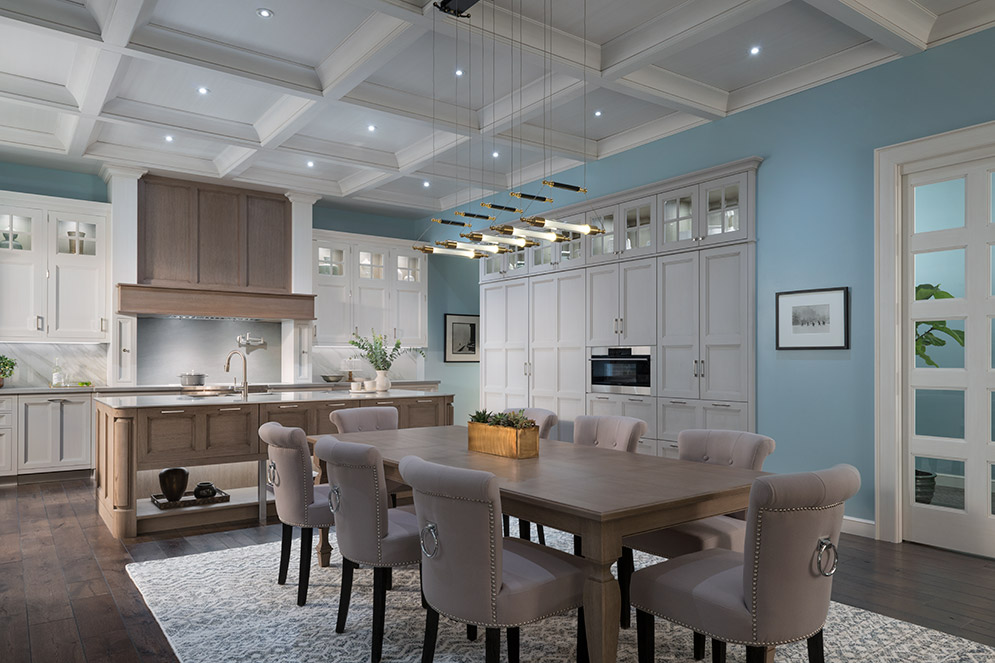 Edison Heights
Traditionally-inspired urban architecture and modern amenities blend in transitional elegance. Conducive to intimate family meals or elaborate dinner parties, the open floor plan exudes an overt sense of warmth and welcome.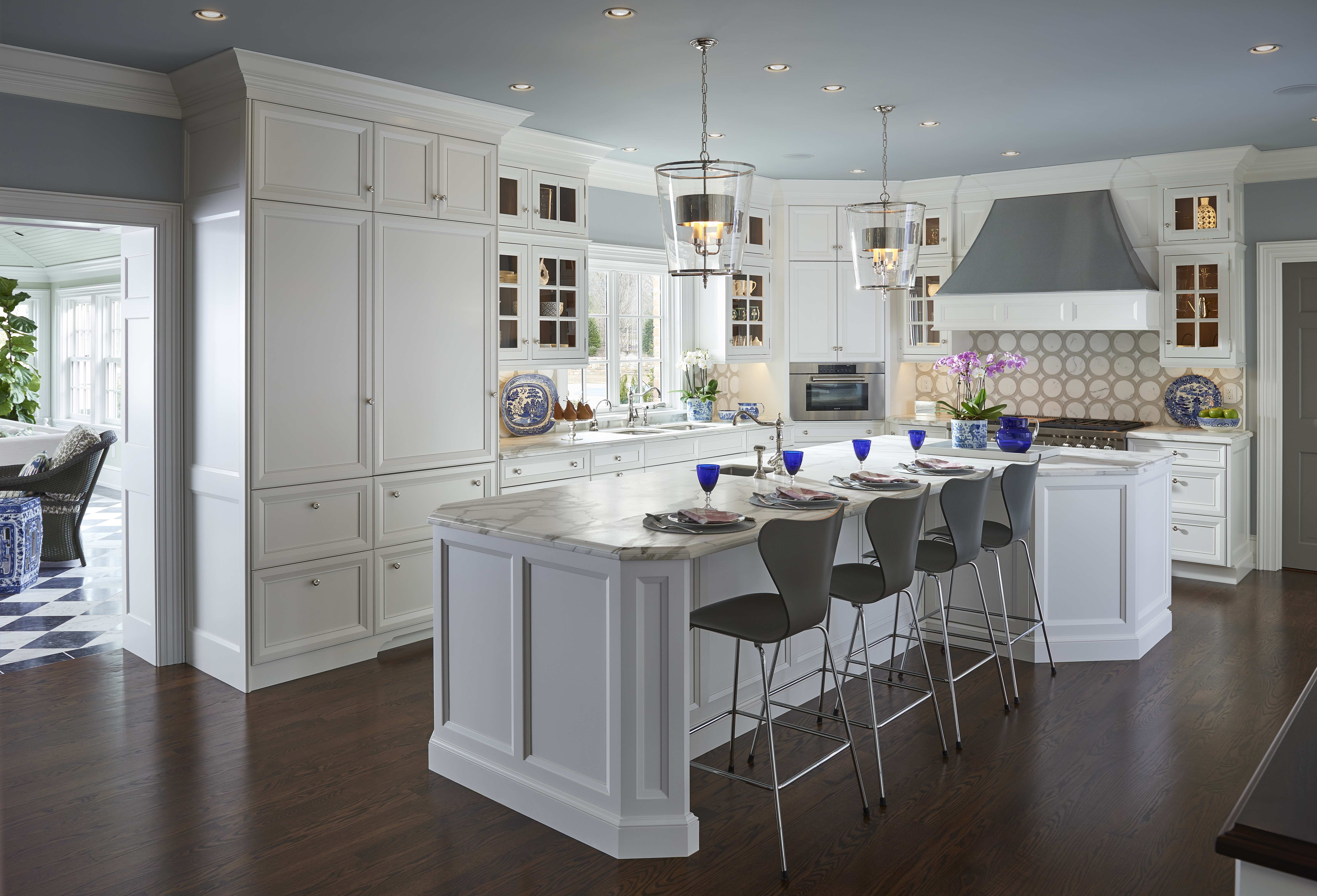 White Toulon
A classic with a twist, White Toulon conveys a crisp and timeless space with Mediterranean and French influences. A perfectly presented white kitchen and bathroom beautifully contrast with the dark cabinetry used in the living and laundry rooms. Although simple at its roots, this modern project is unforgettable, to say the least.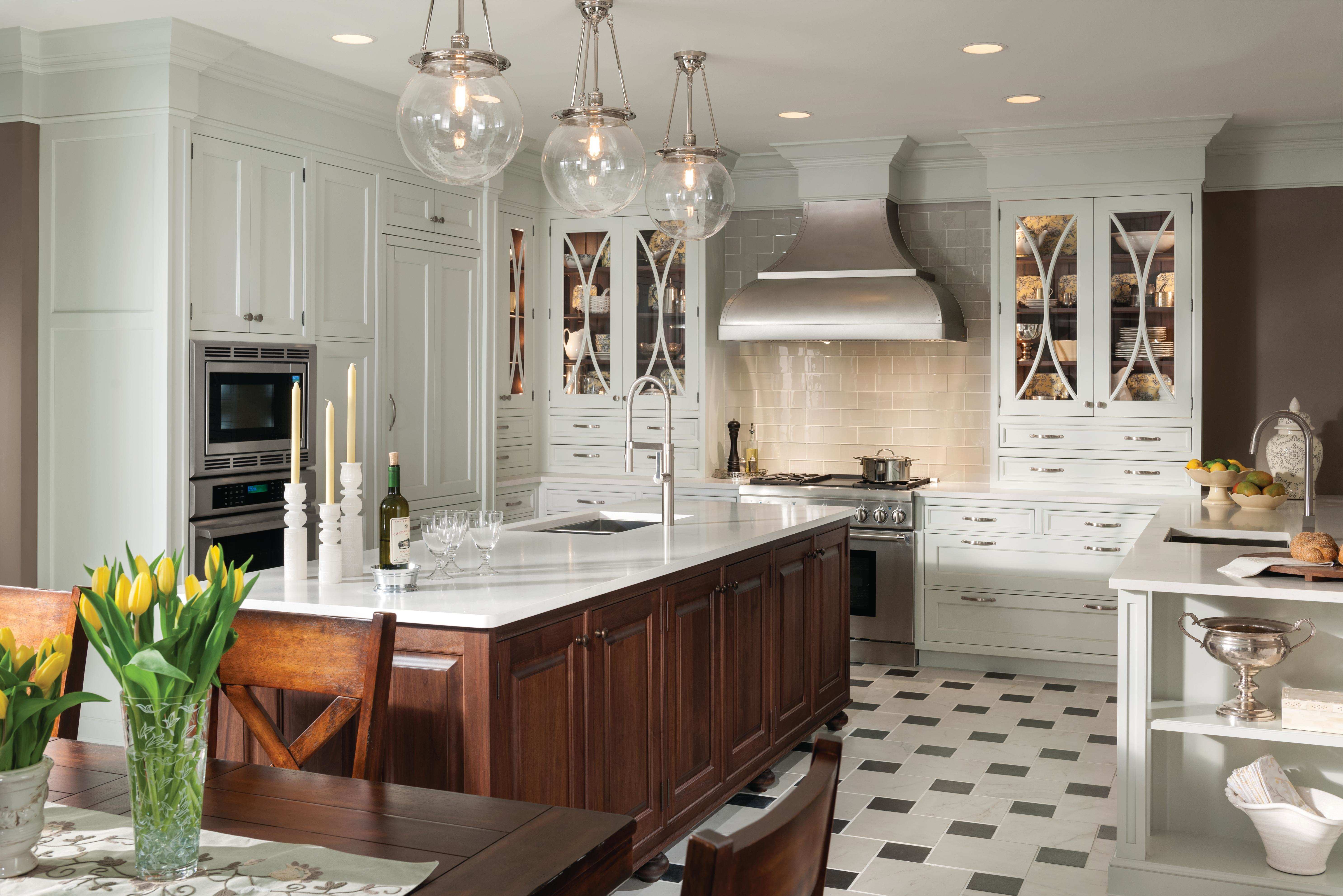 Embassy Row
Beautifully detailed craftsmanship and abundant storage unite in this traditional space. Soft gray cabinets provide a warm alternative to white, and a contrasting center island accommodates multi-person food prep. Entertaining is made easy with two dishwashers, multiple sinks, a butler's pantry and gift wrap station.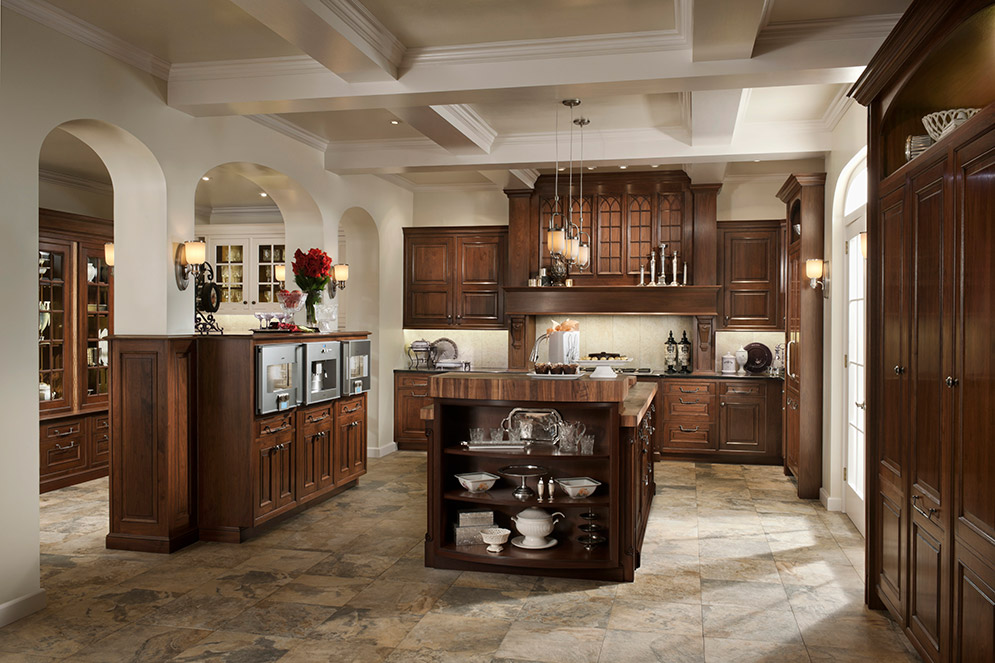 Elegant Traditions
Sophistication is defined by the interplay of luxury materials and appliances with the timeless details of this highly functional kitchen, which includes a pantry with open shelving and an extensive china cabinet.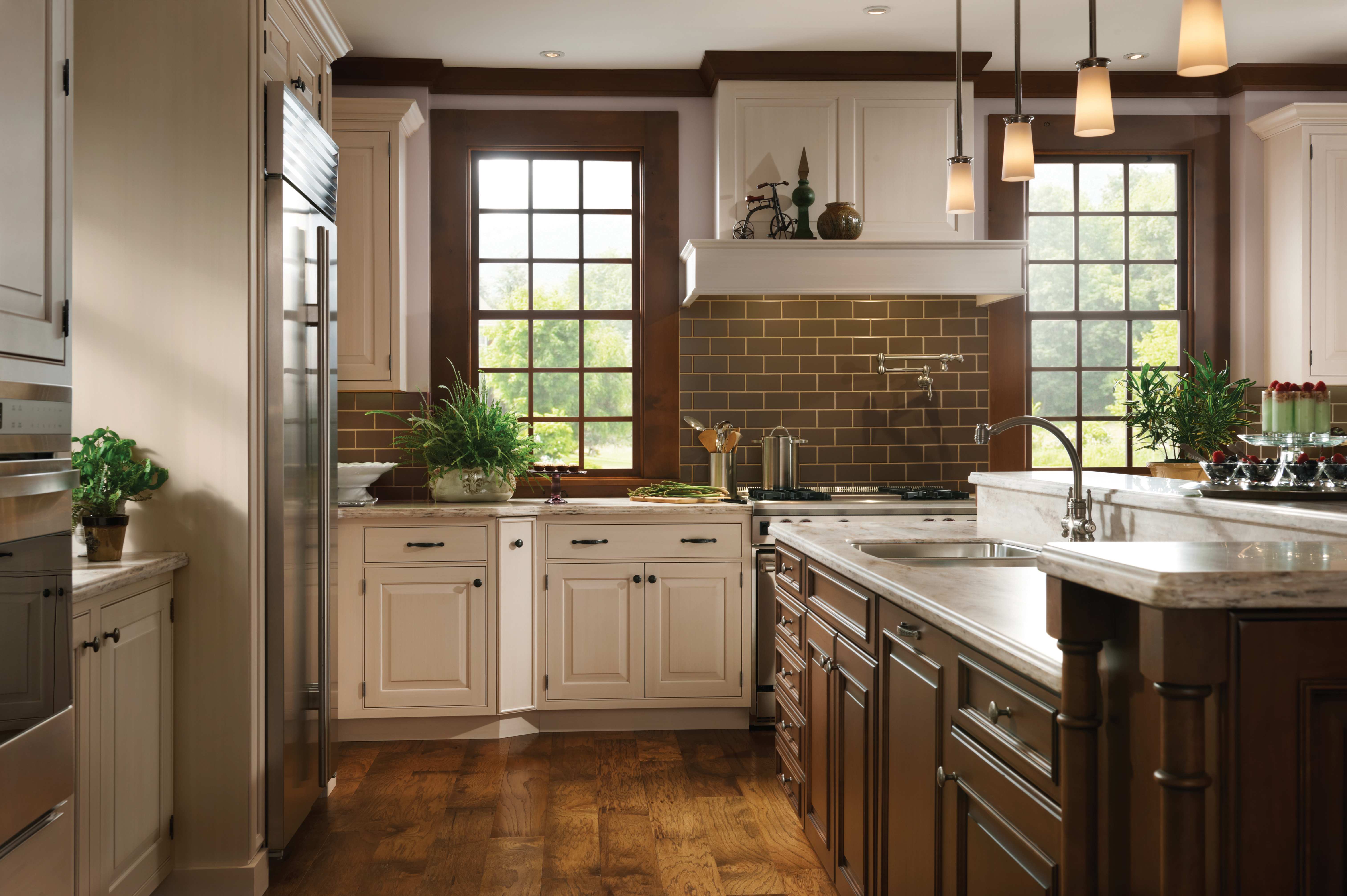 Woodland Meadows
Nestled in the heart of America, this traditional home is designed for families. The open kitchen flows into a spacious living area complete with custom fireplace and entertainment center.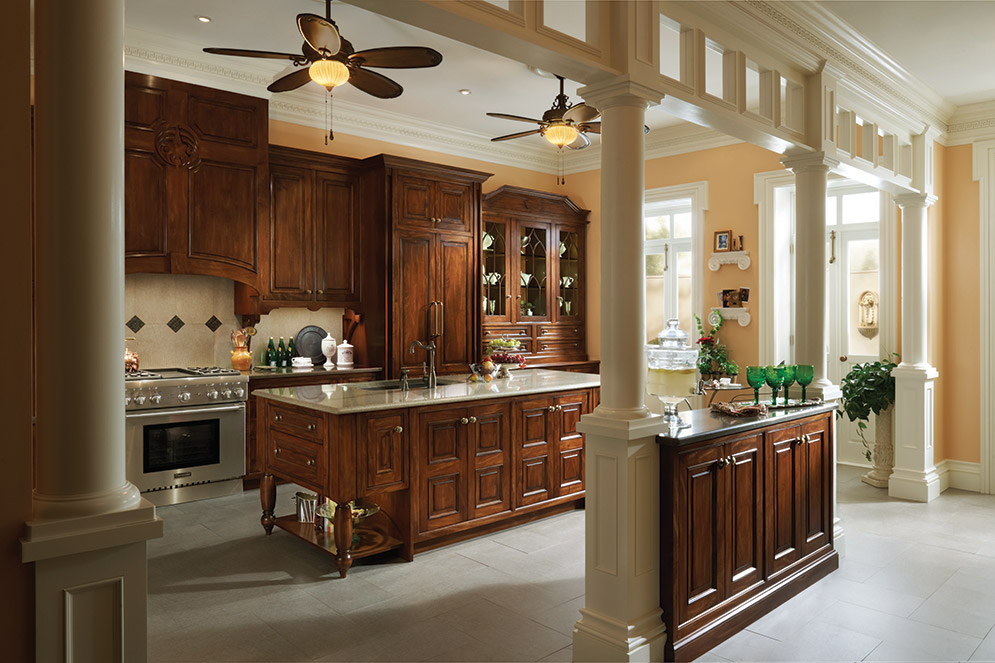 Southern Reserve
Southern Reserve evokes the grace of Charleston and New Orleans, blending historic charm with modern convenience, including an elegant place for the wine connoisseur to store and sample their collection.
Hudson Valley
Warm and inviting, this traditional country home contrasts a pale island and refrigerator with darker perimeter cabinets. A custom breakfast nook and library carry the look through the home.
Oak Park
Inspired by the Arts & Crafts era's focus on natural materials and hand craftsmanship, this kitchen features a spacious island, multiple sinks and ample workspace for the avid cook.
Mountain Retreat
This cozy weekend getaway or second home is made for rest and relaxation with its burnished wood bar and contrasting deep green cabinets.
Lakeshore Drive
Contemporary materials give a classic, turn-of-the-century townhouse a fresh, updated look. Split panel doors feature glass in the upper sections to showcase vintage treasures.
Cape Cod
Whether a summer cottage or year-round dwelling, the soft earth tones, open floor plan, and simple accessories of this Cape Cod kitchen and bath create a space that is warm, welcoming, and unpretentious.