Work Spaces
Maximize storage capacity, efficiency and flexibility in a way no free-standing furniture can match with readily accessible yet easily concealed convenience options.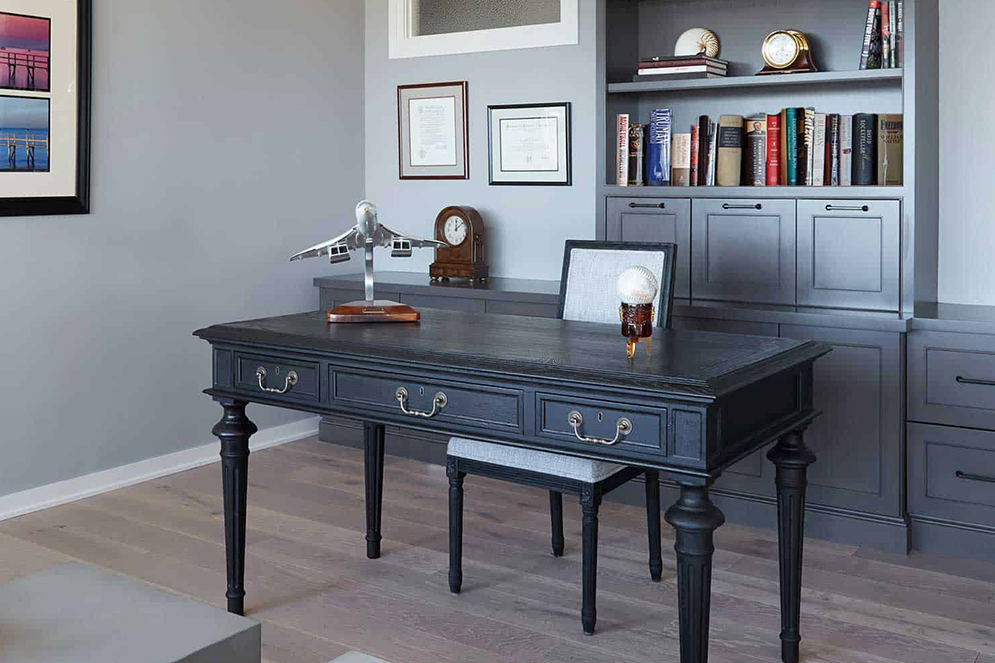 Gold Coast Condo Den
This sleek matte twilight den works both as an office and guest room when hosting an overnight company. Featuring a gorgeous city view and lake, this office incorporates an abundance of file storage and a custom flip-down door bookcase for hidden printer storage. Daily, the homeowners fight over who gets to work in this charming office space for work.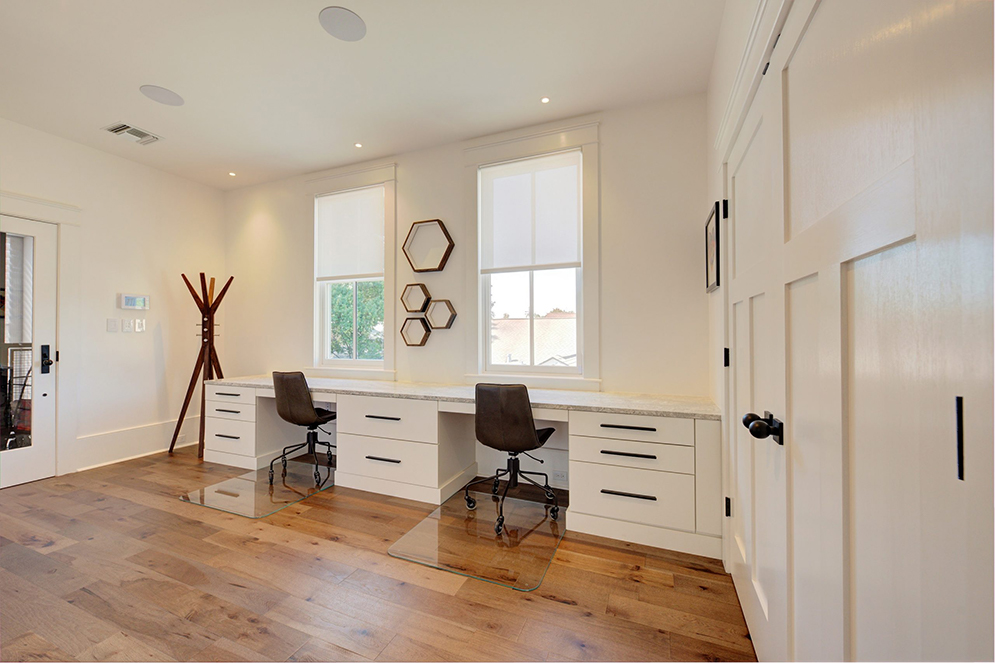 Small Business Office
This modern black and white space is ideal to work and collaborate with your colleagues. Drawer storage on either side of the desks make it easy to store office supplies and file away papers to stay organized and tidy. With this type of workspace, you will realize normal offices are truly overrated.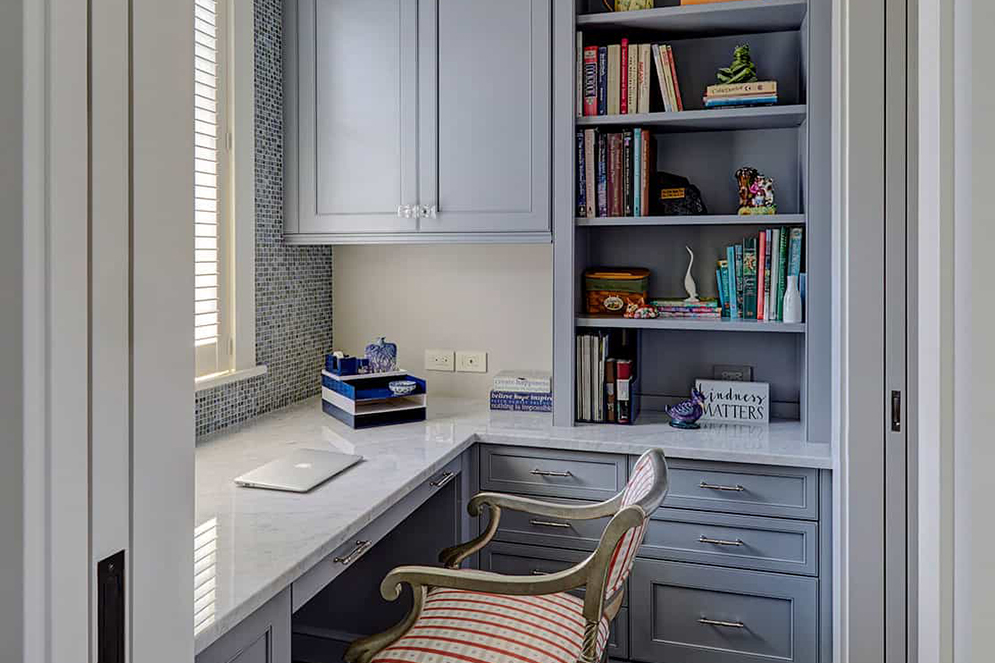 Custom Grey Office Nook
A custom grey home office with a garden view was transformed into a tranquil place to get work done. Mirroring the adjacent open concept kitchen, this space incorporates ample bookshelf and drawer storage. Although close in proximity to the kitchen, this nook makes the owners feel like they are tucked away in their own peaceful space.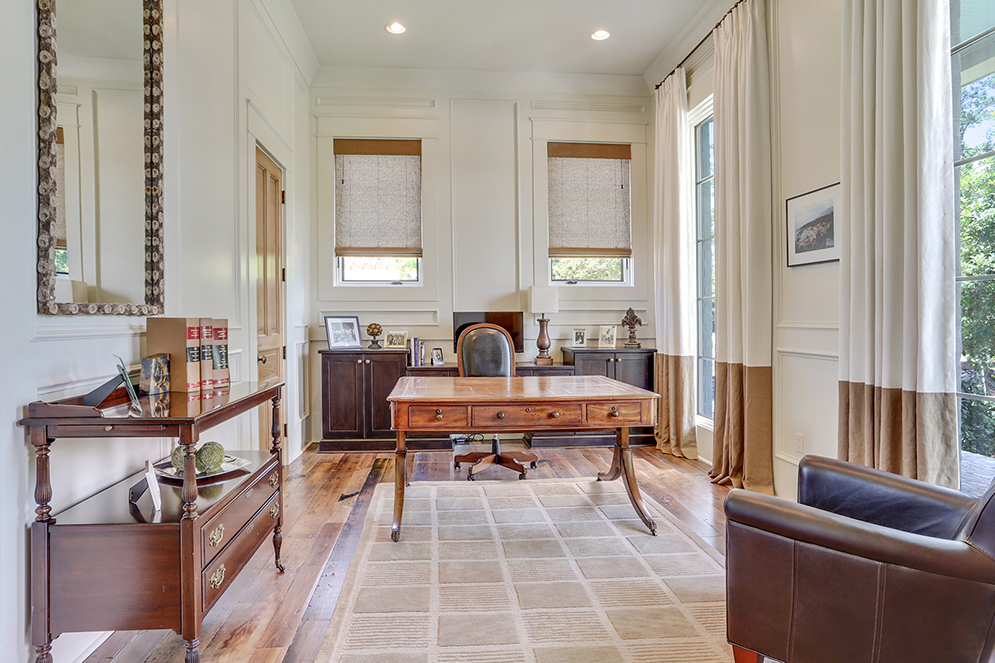 Classic Study
This classic study is an exemplary place to handle both home and work matters. The sophisticated pairing of java-colored cabinets and leather seating accentuate the room as a whole. With extra seating, a plethora of storage, and a versatile desk, it is both a professional and welcoming workspace.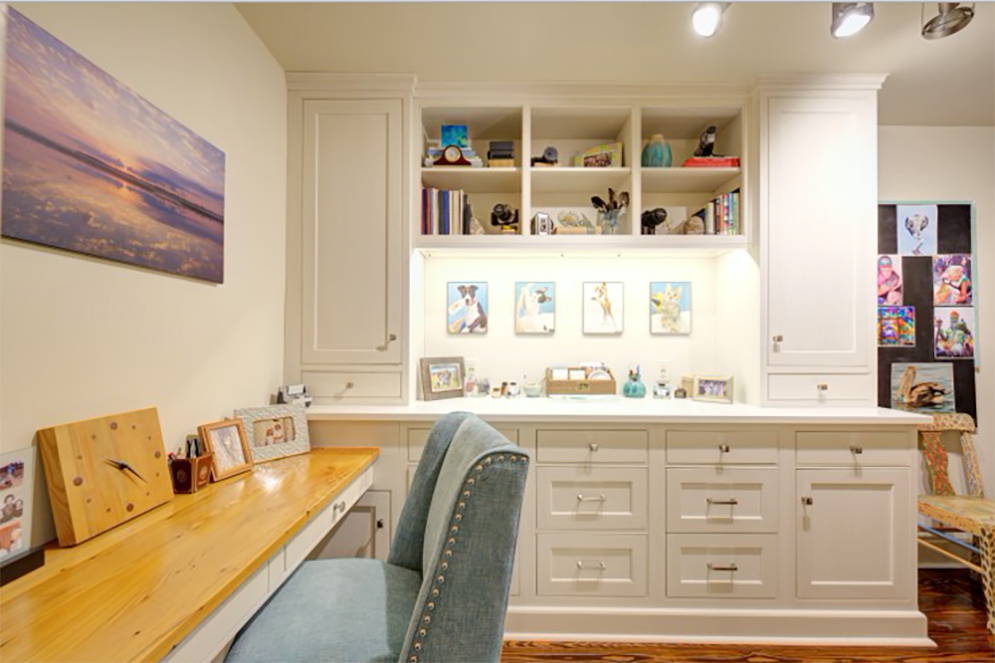 Cozy Home Office
The sophisticated contrast of Maple and Nordic White brings an elegant twist to a one-of-a-kind home office. The owner can focus on being creative in this space utilizing the different dimensioned shelving, drawers, and cabinet storage.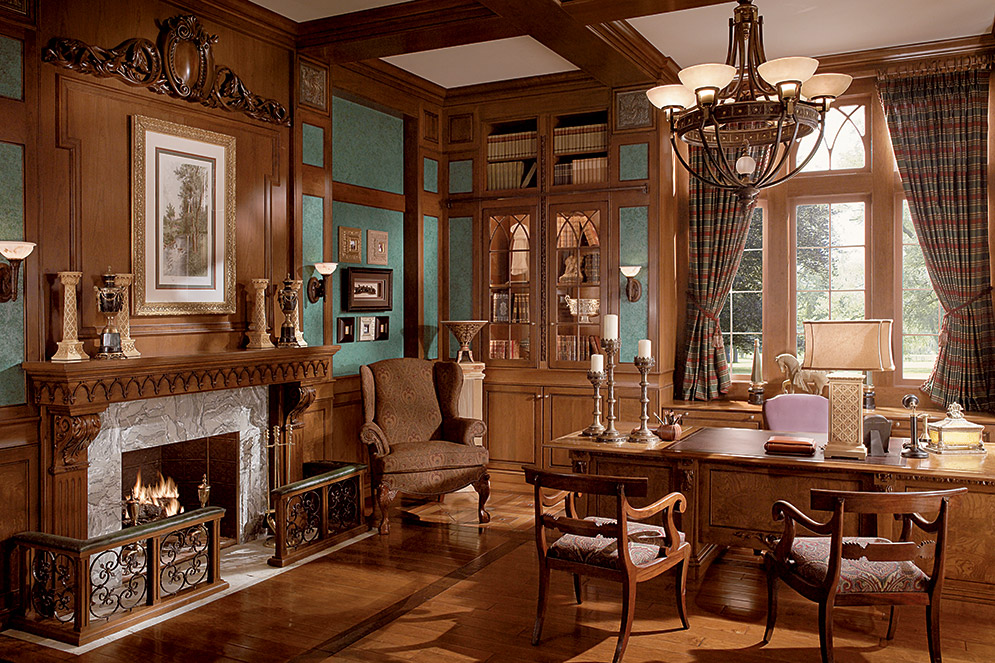 Gentleman's Quarters
Dating back to 19th century America, this Gentleman's Quarters embodies sophistication and refinement with its prestigious craftsmanship. The perfect place to get everyday work done, featuring built-in filing cabinets and drawer storage at the working desk for both organization and privacy. The striking brandy finish cabinetry and craft molding make this a one-of-a-kind office space.